Do you love your locks?  Might you be interested in some inspiration?  Do you need to tame your tresses?  Check out these fantastic facebook pages.  They offer great hairstyling ideas, product suggestions, giveaways, and tons of other helpful tips.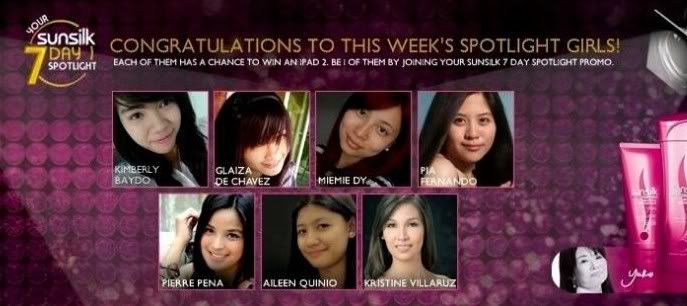 Category:  Health/Beauty
Founded: 2010
Likes:  over 1 million
People talking about this:  over 2,750
Hair Expert is a facebook page created by Sunsilk.  Designed by seven of the world's best hair experts, Sunsilk strives to provide expert-touched hair. 
The page's wall is crammed full of helpful information.  Helpful tips (with colorful, inspiring pictures) are regularly posted and enjoyed by the numerous fans; comments on said posts offer a great interactive forum that everyone benefits from.  There are also fun "Tell-Us Tuesday" questionnaires that cover a wide variety of topics. 
The photo albums supply fans with another great chance to interact with fellow hair enthusiasts.  Photos from past events and recognition of award winners (in categories like Best-Ever Fan, Color Me Pretty, and Best Avant Garde Hairdo) make fans feel included and appreciated. 
Category:  Company
Founded: 2009
Likes:  over 430,000
People talking about this:  about 11,000
Hairstyles is a great educational resource for anyone who is interested in anything related to hair!  The page shares a very thorough explanation of the origin of "hairdressing" and its evolution throughout the ages.  It also focus on how cultures from around the world choose to accentuate the idea of natural beauty. 
Perhaps the most helpful section of this facebook page is the photo albums.  There are albums full of beautiful and creative updos.  Also, several useful albums inspire and encourage fans to utilize accessories.  Numerous step-by-step photo tutorials are helpful too.  Tons of albums hold photos of celebrities to provide inspiration about lengths, colors, and styles.  The most unique album is perhaps the most genius; one album is full of pictures shared by fans.  If fans don't find what they are looking for amongst the numerous albums, the page's wall is full of useful tutorials and tips as well.      
Category: Entertainment
Founded:  2006
Likes: nearly 60,000
People talking about this:  nearly 900
Maintained by the Latest-Hairstyles.com website, this facebook page is dedicated to providing women with the trendiest hair information.  Topics include hairstyle ideas, color trends, hair care tips, and product recommendations.  Active in all aspects of social media, this facebook page can connect you with the company's Twitter, Pinterest, and Google+ accounts. 
The primary function of this facebook page is to supply fans with links to useful articles at the Latest-Hairstyles.com website.  Being able to comment and interact with other fans about particular topics is a big plus!
Again, this page has a very useful photo section.  Albums are bursting at the seams with helpful and inspiring images.  There are visuals of product demonstrations, hairstyle tutorials, makeovers, and celebrity inspiration. 
Lucy Funes was a hairstylist for 15 years.  Now, she spends her time blogging for sites like this one, researching natural hair loss treatments, and creating updos for family members' special events.
What about you? Can you reccommend any other Facebook Pages that focuses on hair and hair styling? Leave your suggestions below in the comment area, or you can leave a comment on my Facebook Page, Google Plus Page, or you can give me a quick Tweet!